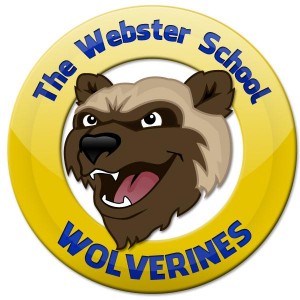 Webster Elementary was built in 1959 as a neighborhood school with two hallways. James A. Webster served as the first principal and had the honor of the school being named for him. From 1971 to 1982 it was Webster Sixth Grade Center, serving all sixth grade students in St. Augustine. Many parents of today's students attended then and can remember being known as the Webster Warriors.
Change came again in 1982. Along with the name going back to Webster Elementary, expansion also came at this time, as full time Exceptional Student classes for the county received their education here. Four more wings were added, along with some permanent outbuildings. Webster Elementary then took in students from pre-kindergarten to fifth grade. From 1988 through 1993, Webster was named as a Model Technology school, one of five in the state of Florida. This placed both students and staff on the leading edge of computer and other technological learning, now commonplace in most schools. Students then became known as Trailblazers.
In 1993, The Yates Center was moved from its downtown location to an impressive new facility added as yet another new wing at Webster. The school now takes in profoundly handicapped students up to age 22, calling for the name of simply: The Webster School. The Wolverine logo has recently been introduced.
50 Years of Change