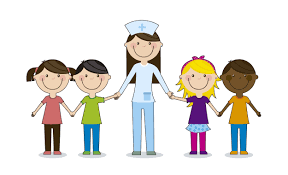 Welcome to The Webster School Clinic Page
Please note this page is currently under construction – please check back for new upcoming changes!
Please feel free to contact Nurse Nina directly @ (904) 547-3802 or [email protected]
The clinic is always looking for donations of the following items:
Snack sized & gallon sized (all sizes) ziplock type baggies
3 to 5 oz. paper cups
Juice boxes
Animal Crackers
Goldfish
Pretzels
Fragrance-free, hypoallergenic and Alcohol free baby wipes
Clorox or Lysol wipes
Boy or girl pants/shorts with elastic waists if possible and underwear sizes 4-10 are much needed in the clinic. If you are cleaning out your child's closet or drawers and need a place to donate, please donate to the clinic.