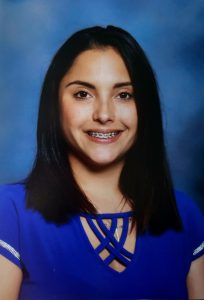 Welcome back to school Wolverines! My name is Lelia Torres and I am so excited to begin yet another great year at James A. Webster Elementary School. I am very passionate about working to eliminate learning barriers for students from all different cultures and back grounds. My role is to develop, implement and manage the school counseling program for our school.  I advocate and emphasize the importance of acknowledging, understanding and supporting each child's unique needs in order to provide each student with equal access to academic, social/emotional, and career opportunities and support. This is accomplished by collaborating and consulting with parents, teachers, administration, and outside agencies etc. My primary responsibility is to promote the academic, social/emotional and career development programs for all students. Below is a list of my responsibilities to your children.
Small group and individual counseling
Classroom lessons
Crisis Intervention
504 plan development and management
English Language Learner Plan management
Multi-Tiered System of Support (MTSS) team member
Referrals to outside agencies
Coordinate support for families in need (food, clothing, housing, etc.)
Contact Information:
Lelia Torres M.S. S.C.
Phone: (904) 547-3860 ext. 13875
Email: [email protected]
Web Page: https://webster.stjohns.k12.fl.us/guidance/
Resources:
Flagler Connect Care for CareConnect-24/7 Crisis Support Line Text: CARE4U to 741741 (confidential crisis support by text)  In addition, food delivery, utility assistance, and other resources
http://www.stjohns.k12.fl.us/mental-health/ Mental Health and Wellness for families