"To inspire in all students a passion for life long learning, creating educated and caring contributors to the world. Our school will provide a challenging, positive, and supportive environment that is conducive to the development and growth of each individual."
School Office: 7:55 am – 3:45 pm
Student drop off starts at 8:00am
School day begins at 8:25 am
School day ends 2:45 pm
Early Release every Wednesday 1:45 pm
Meet the Teacher- August 9th
First Day of School- August 10th
Labor Day- No School- September 5th
First Quarter Ends- October 14th
Roaring through the School Year
Webster Elementary School is ROAR-ing through the school year

SUCCESS for ALL students!
What does R. O. A. R. mean to our students & staff?
R

ESPECT.

O

PEN MINDSET.

A

LWAYS SAFE.

R

ESPONSIBLE.
After School Just got A LOT more FUN!
Did You Know that the YMCA is coming to Webster?
Want more information? Click the links below for the YMCA Program, Registration Packet and even Hiring Information.
Tuesday-Mac & Cheese- Hot Dogs- Fresh Veggie Dippers-Baked Beans-Assorted Fruits-Milk
Wednesday-Homestyle Chicken Sandwich – Sweet Potato Fries – Fresh Vegetables – Assorted fruit – MilkThursday– Cheese Pizza- Mini Corn Dogs -Steamed Broccoli – Fresh Vegetables – Assorted Fruit – Milk
Friday- Cheeseburger- Fresh Vegetables- Baked Potato Fries- Assorted Fruit- Milk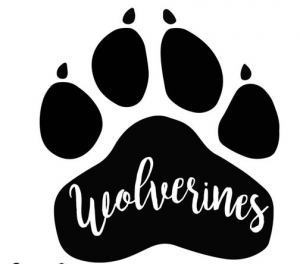 The Webster School is proud to announce our Teacher of the Year, Mr. Dillion Hansen! Mr. Hansen joined the Webster family in 1994 as an intern, and has been with the school for over 22 years. He has run afterschool sports programs, and coached travel softball and baseball. He is married with two teenagers, and is proud to be the biggest Yankees fan in the SJCSD.  He has over 15,000 songs on his iPod, and loves playing classic rock and 70/80s pop for his students.  Congratulations!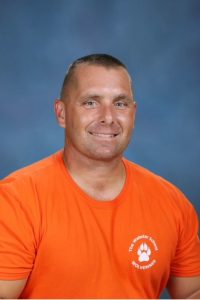 We are also very excited to announce that Webster Elementary School's
Rookie of the Year is Mr. Isaac Selems!
This is Mr. Selems 3rd year at Webster. He graduated from Coastal Carolina University in 2017, and eh and his wife are expecting their first child, a boy, in January. He is a sports fanatic and a diehard new England Patriots fan. Congratulations!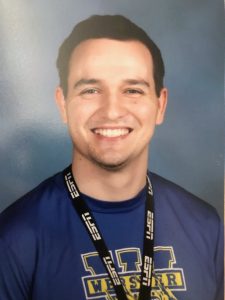 Webster Elementary School is very proud to announce Ms. Lether Jones aka Ms. Mae, as our School Related Personnel of the year! Ms. Mae has worked in our Custodial Department for 3 years and is a proud alumni of the school. She attended for 6 years in elementary school, and has been a part of our community for her entire life. Thank you for your love of students and for not missing one day of work. She's always here and we appreciate that.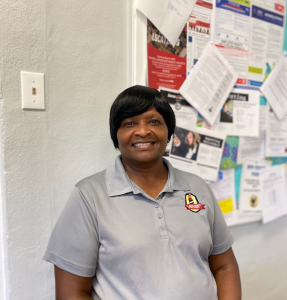 This honor is well deserved and we appreciate each of you!
St. Johns County School District Head Start provides a free pre-school program and comprehensive health and social services to eligible three- and four-year-old children and their families living in St. Johns County. Head Start is for income eligible families, proof of income is required.
Important Information - Please READ!
Please assess your child daily for the following symptoms and answer the contact questions.
Fever of 100.4 or higher
Uncontrolled cough
Shortness of breath or difficulty breathing
Sore throat
Loss of sense of smell or taste
Muscle aches
Vomiting or diarrhea
Is your child currently awaiting COVID-19 test results? If yes, please keep your child home and notify the school nurse when test results received. Further instructions will be discussed at that time.
Does your child live in the same household with someone positive for COVID19? If yes, your child must quarantine for 10 days from the last date of contact with the positive individual. The quarantine period may be shortened to as few as 7 days if a negative PCR test result is obtained on day 6 or later from exposure to the positive case. The Dept. of Health will assist in clearing your child to return to school once they have received the negative test result.
As WE continue to NAVIGATE through these unprecedented times in our LIVES,
it is apparent that WE, as PARENTS, are TRULY
born to TEACH and INSPIRE our CHILDREN.
It takes a VILLAGE to raise a child.
We are THANKFUL to be a part of yours!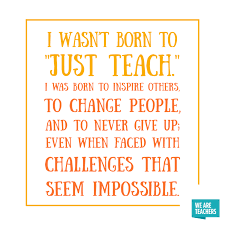 Anyone (parent, guardian, friend, neighbor, aunt, uncle) MUST have School Access to attend an event at Webster. Due to increased safety measures for students and staff ALL guests on campus must have completed the  volunteer approval process. Even to just have lunch with a student and/or attend an awards assembly. If you have not already done so, please complete the School Access Form. The process for approval may take up to 4 weeks, so please fill out the application sooner than later for any guests that would like to have School Access. Once the application is approved, School Access will be valid for three years.
"Connecting Families to Community Resources" on Oct. 4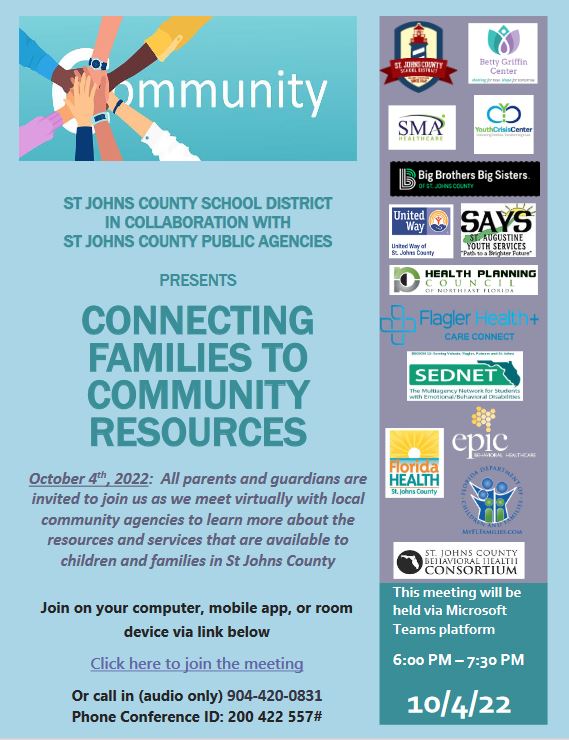 Please join us on October 4, 2022, from 6pm to 7:30pm for a virtual discussion titled "Connecting Families to Community Resources." All parents and guardians are invited to join us as we meet virtually with local community agencies to learn more about the resources and services that are available to children and families in St Johns County.
FortifyFL is a website and app developed at the direction of the Florida Legislature. Any student, educator, parent or member of the public can report school safety concerns directly to law enforcement and school administrators anonymously and easily through the FortifyFL app or getfortifyfl.com.