Welcome
Welcome to the school library at Webster! The Webster School library program goal is to ensure that students and staff are effective users of ideas and information and to empower students to be critical thinkers, enthusiastic readers, skillful researchers, ethical users of information, and productive users of technology.
WEBS News Crew Alumni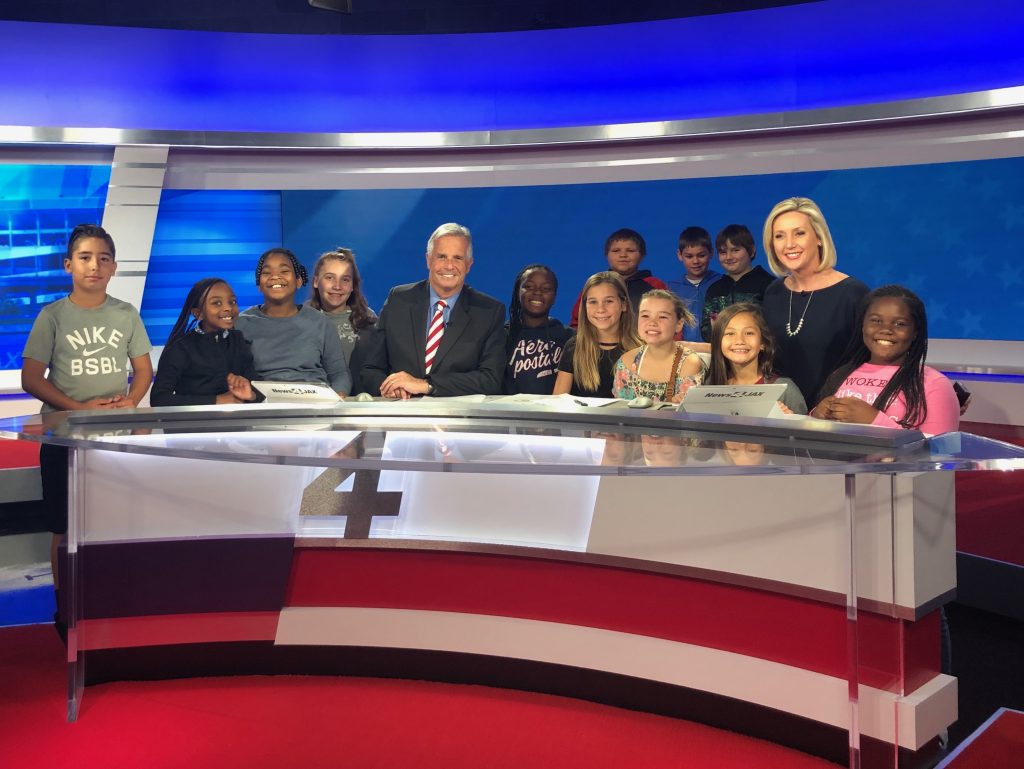 About Us
Hours of Operation:  The media center is open for students to visit with their scheduled classes, as well as during the school day. The library opens at 8:55 am each morning and closes at 2:40 pm Monday, Tuesday, Thursday, and Friday. We are NOT open for flexible access on Wednesday's at this time. Schedule has been modified due to COVID-19.

Checkout:  Pre-K students do not check-out library books. Kindergarten students are permitted to check-out books after the first Semester. First grade students may check out one book at a time.Second through fifth grade students may check out two books at a time. At least one book should be on their reading level.
Books are checked out for two weeks. Students may renew books in the library as needed.
Overdue/lost Items: If an item is overdue, nothing else can be checked out until the item is returned. If the item stays out for a considerable amount of time, library staff will contact parents. If an item is returned significantly damaged, or said to be lost, library staff will send home a notice with the cost of the book. 
Behavior Policy: The behavior policy enforced in the media center is based on school-wide R.O.A.R. expectations. We also encourage students to be respectful of library materials and equipment, as well as other students using the media center.
Meet Our Staff
Ms. Terri Falk, Library Media Specialist
Ms. Falk joined the Webster team of educators last school year (2018-2019). She has a Bachelors degree in Early Childhood Education, and a Master's Degree in Library and Information Science. Ms. Falk is passionate about reading and research skills. She also enjoys learning new things and exploring STEAM/STEM activities.
Mrs. Kathy Fazio, Media Assistant
Webster has been my home for the last 32 years, with 31 of them right here in the library.  I have seen many changes and worked with six different media specialists and six different principals.  My children were students here, and my grandchildren attend, as well.  The best parts of my day are interacting with all the students and suggesting books for them to enjoy.
Reading Programs
This school year we have selected Raz Kids/Reading A-Z for Kindergarten and Grade 1 students.
Grades 2-5 students will have the opportunity to continue using Accelerated Reader (AR) to select books on their reading level, read and take quizzes to check comprehension.